North MacGregor Relief Tunnel in Houston, TX – Featured Archive
North MacGregor Relief Tunnel in Houston, TX – Featured Archive
https://www.southlandholdings.com/wp-content/themes/corpus/images/empty/thumbnail.jpg
150
150
Southland Holdings
Southland Holdings
https://www.southlandholdings.com/wp-content/themes/corpus/images/empty/thumbnail.jpg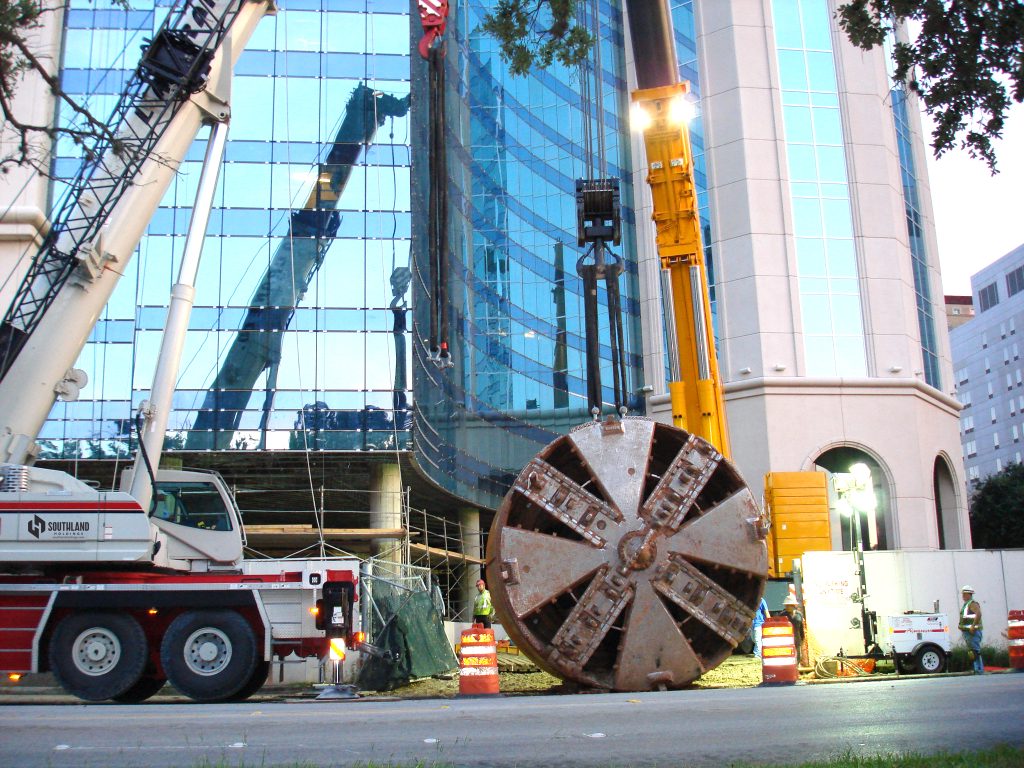 NORTH MACGREGOR RELIEF TUNNEL HOUSTON, TEXAS
The North MacGregor Relief Tunnel in Houston, Texas is a significant infrastructure project worth $13 million. It spans approximately 3,340 feet and has a cutting diameter of 189 inches. The tunnel features precision-made segmented liners with an outer diameter of 179 inches and an inner diameter of 161-1/4 inches, manufactured with zero tolerance for precision. Completed in 2008, this tunnel was constructed in the midst of the second largest medical district in the United States. It runs beneath North MacGregor Drive, the main thoroughfare leading to the major hospitals in the area. The project involved navigating through three reverse curves and included the construction of a storm tunnel shaft near Brays Bayou. Additionally, it encompassed the building of a single-pass tunnel, an outfall, and multiple storm water connections.
This particular project held great significance for Southland as it marked a pivotal moment in the company's history. Southland Contractors, in a joint venture with Oscar Renda Contracting, eventually led to Oscar Renda fully acquiring Southland. The successful collaboration and teamwork on the North MacGregor Relief Tunnel project contributed to the establishment of the Southland we know today.
"Southland Contractors became part of Oscar Renda on that project, we all worked as a team together and we really had a great group of guys" – Burson Warren, Project Manager
Houston, being situated near the Gulf of Mexico, often experiences flood risks due to sudden flash storms in the area. Since its completion, the North MacGregor Relief Tunnel has played a vital role in safeguarding the city's crucial areas from flood damage. The installation of two storm boxes measuring 8 feet by 8 feet, along with improvements to the existing transmission line, has contributed significantly to maintaining the safety of this area.