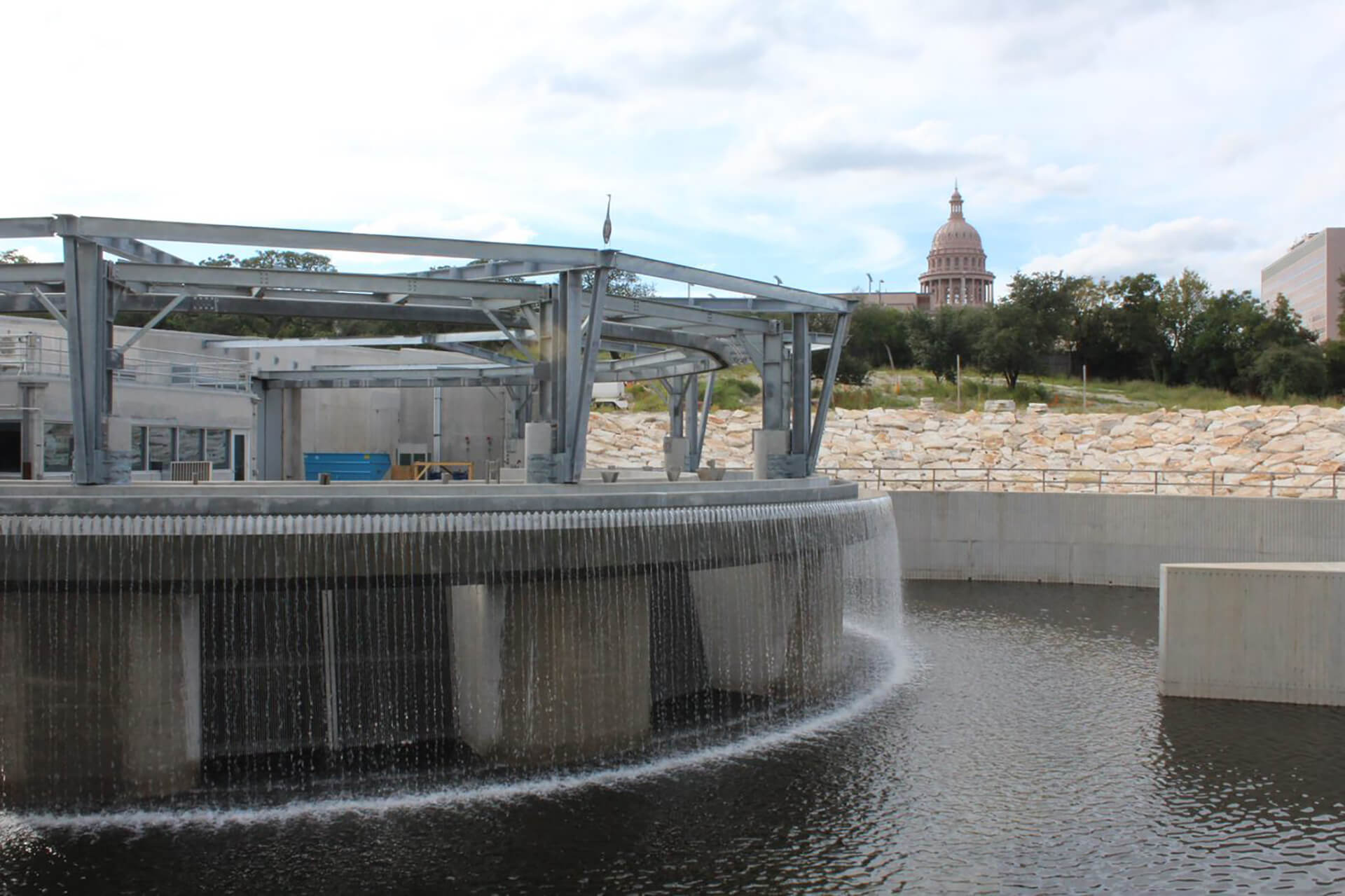 The purpose of the Waterloo Park inlet facility is to divert flood flows into the tunnel and remove trash and debris from Waller Creek. It also recirculates water from Lady Bird Lake back to Waterloo Park inlet facility to create a constant water flow in the creek.
Construction of a 21,627 SF building structure (18,000 cy of structural concrete) equipped with debris handling and recirculation operation system, a transformer vault, an electrical/facilities room, storage rooms, restrooms, control room, and an open-air maintenance deck located above the spillway.
The substructure of the inlet shaft is approximately 110 LF below grade. It has a 20.5 ft. shaft connecting tunnel which will tie into the main tunnel being constructed by others. Other work consisted of site improvements, landscaping, and construction of an in-channel dam followed by creek restoration and stabilization downstream of the in-channel dam. A spillway was also constructed surrounded by mechanical bar screens. All work was performed at Waterloo Park located in downtown Austin, TX. In 2018, the project received Project of the Year for the Texas and Louisianna Region from ENR.
PROJECT DETAILS
Owner: City of Austin
SOUTHLAND HOLDINGS TEAM: Oscar Renda Contracting