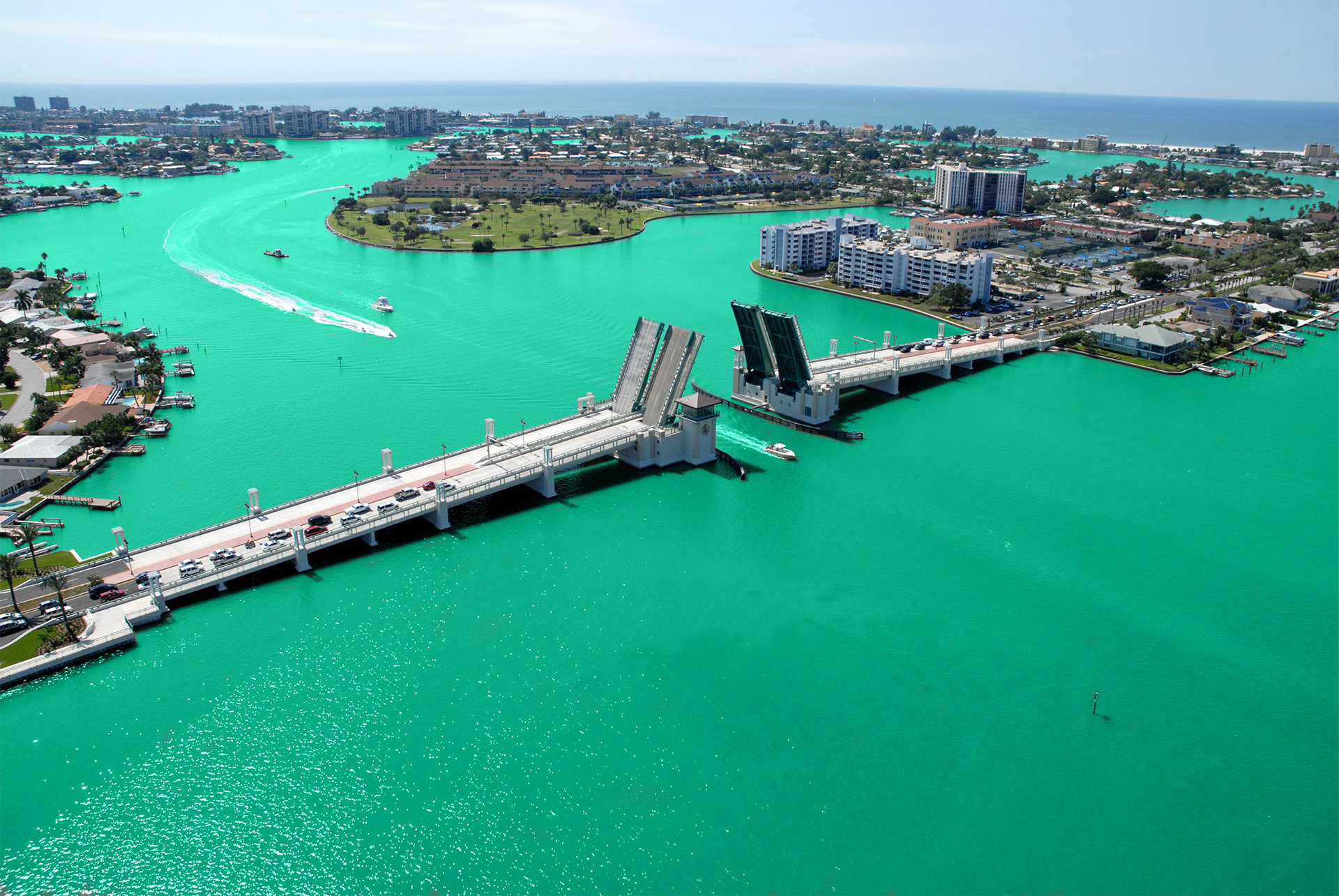 Ranked #6 of the year in construction by "Roads and Bridges Magazine" and received the FTBA/FDOT annual "Best in Construction – Major Bridge" award.
Treasure Island's original causeway bascule bridge was built in 1939 and operated as a toll bridge for 76 years. It was badly in need of replacement, and we were selected for the marine job. The site required that all construction be performed from the water utilizing barges and flexi floats.
The project consisted of 1,100 LF of four-lane causeway, and a new state-of-the-art control house, powered by a double-leaf trunnion and hydraulic-drive system. The Treasure Island Causeway has been noted for its attractive art deco design. The operation of the drawbridge is computerized and controlled by a touch screen monitor.
Project Details
Owner: City of Treasure Island, FL
SOUTHLAND HOLDINGS TEAM: Johnson Bros. Corporation