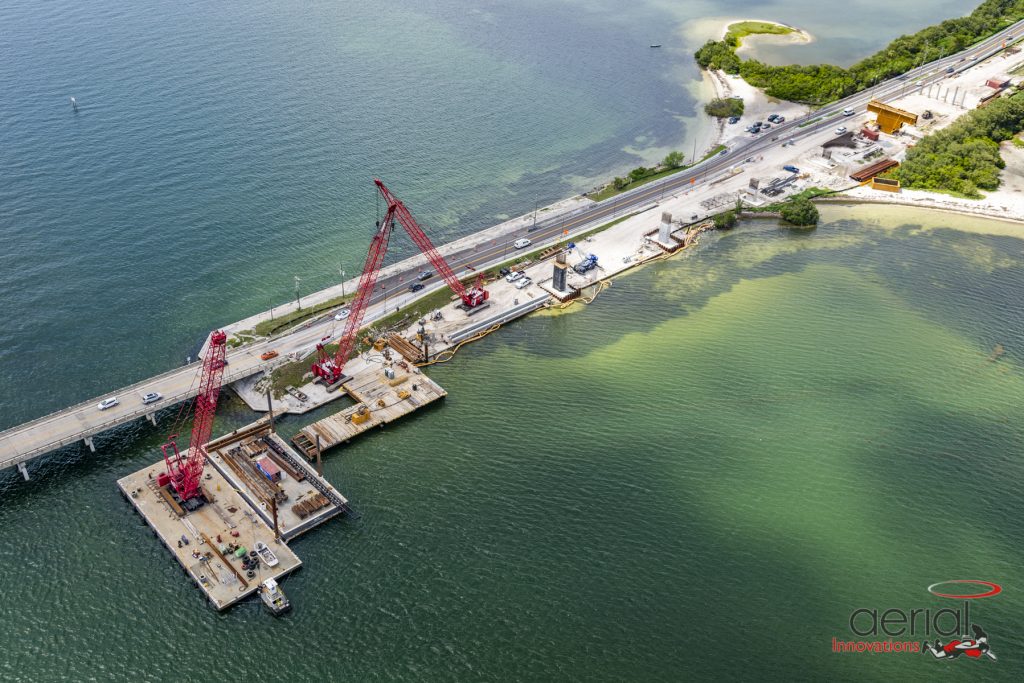 The Florida Department of Transportation (FDOT) District 7 awarded American Bridge  the SR 679 (Pinellas Bayway) Structure E Over Intracoastal Waterway Design-Build contract in Pinellas County, Florida. This project involves the design and construction of a new two-lane high-level fixed span on a new alignment, replacing the current bascule bridge. This project will improve a vital connection and hurricane evacuation route for the community of Tierra Verde and visitors to Fort De Soto Park, and it will serve as an essential, uninterrupted passage for road users, pedestrians, bicyclists, and marine traffic for its 75-year design life. A 12-foot-wide shared use path will be located on the east side with a 5-foot-wide concrete sidewalk located on the west side of SR 679. The project also involves milling and resurfacing of SR 679, installation of new LED highway and pier lighting systems, construction of retaining walls with aesthetic treatments at bridge approaches, replacement of the existing Tierra Verde and Boca Ciega seawalls, and demolition of the existing bascule bridge.
Project Details
Owner: Florida Department of Transportation, District 7
Location: Pinellas County, Florida
Project Value: $56.3 M
Completion Date: 2021 (est.)
Structure Type: Bridge Replacement and Repaving
Delivery Model: Design-Build
Interested in weekly updates?
Join AB's weekly Coffee Talks, which are held every Tuesday at 11 AM and open to the public. The talks are held on the eastern sidewalk along the seawall between 1st St. E. and Yacht Club Lane. This is south of the Village at Tierra Verde. Team members are on hand to explain the current and upcoming construction activities and answer questions related to the project.