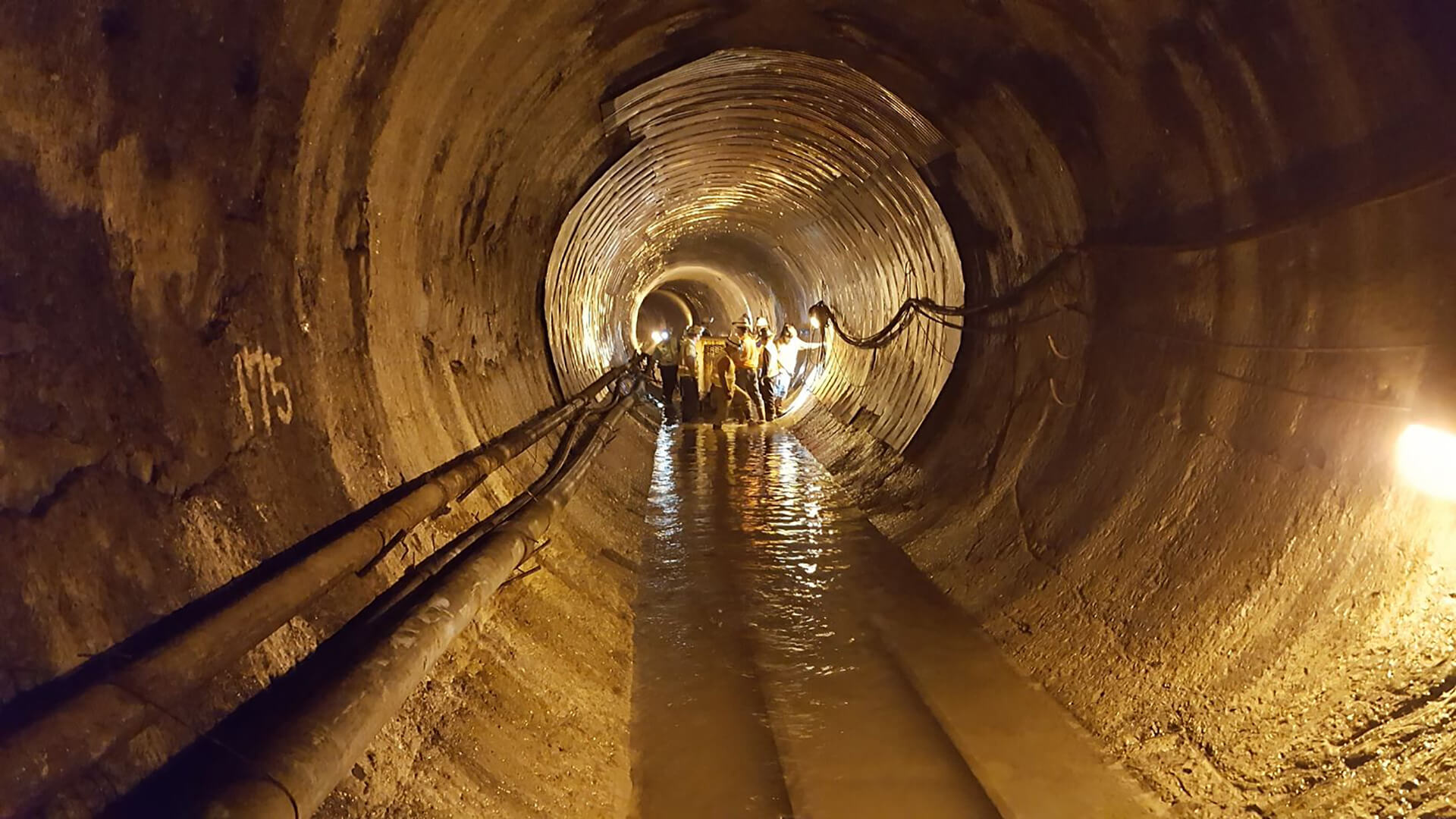 During periods of heavy rain, the City and County of Honolulu can experience overflows and spills at its Kaneohe Waste Water Pre-Treatment Facility. The solution is to connect the Kaneohe facility to Kailua's Regional Wastewater Treatment Plant with a transmission tunnel more than three miles long. A TBM has never been used in Hawaii before, so our experience and expertise are vital to the project's success.
The $173-million tunnel project consists of 13-ft. diameter rock tunnel running approximately 300 ft. below the Oneawa Hills for 16,337 lf to connect the two existing wastewater treatment facilities. The final tunnel liner is 120-in Hobas FRP sewer pipe grouted in place. The novelty of the TBM has generated quite a bit of public interest.
The majority of the tunnel passes through basaltic rock with unconfined compressive strengths up to 16,000 psi. Approximately 650 lf of the tunnel passes through soft ground, requiring pre-excavation grouting to control groundwater inflows. With the ocean literally surrounding the project, there are significant environmental concerns. In addition, the area is densely populated and carries strict noise ordinances.
Several deep shafts were constructed to aid with mining activities and serve as junction structures, diversion structures, and pump station. The Tunnel Influent Pump Station (TIPS) shaft, which serves as the main working shaft, is 87-ft. diameter by 96-ft. deep slurry wall shaft. Another slurry wall drop shaft at the Kaneohe site is 30-ft. in diameter and 54 ft. deep; it facilitates the construction of vortex drop structures and serves as a mining and staging shaft.
There is also an 8 ft. diameter, 287 ft. deep access shaft at the existing Kapaa Water Tank site. Approximately 1,000 lf of 30-ft. high sound wall has been constructed around the staging area at the Kailua Regional Wastewater Treatment Plant to ensure noise-regulation compliance.
Project Details
Owner: City and County of Honolulu
SOUTHLAND HOLDINGS TEAM: Southland Contracting /Mole Constructors Joint Venture