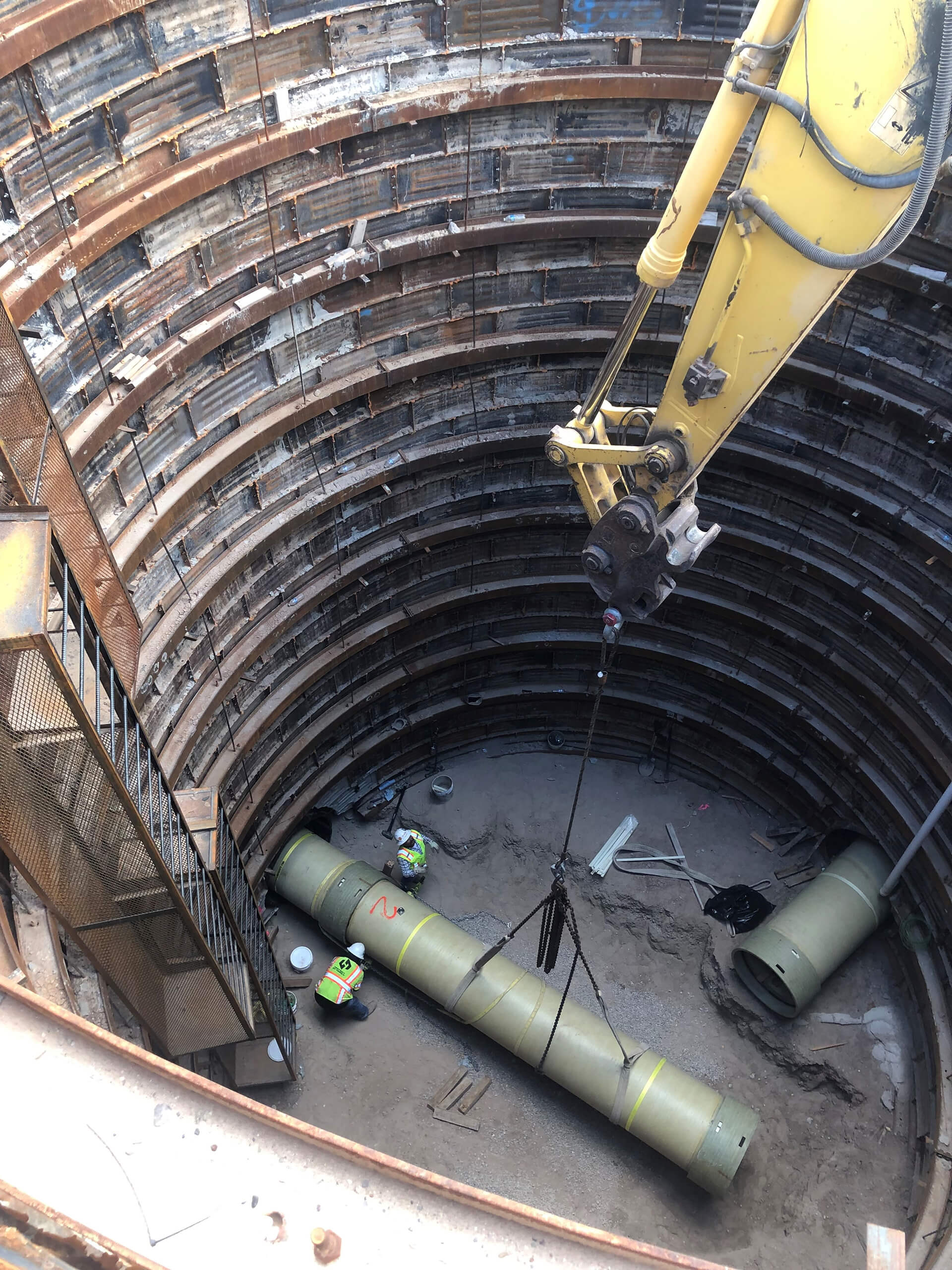 With decades-long experience with the City of El Paso, our team was able to mobilize quickly to repair, rehabilitate and replace the aging infrastructure for our El Paso Water client. Plagued with constant breakage, this emergency contract includes the Frontera Force Mains with a new 36-inch fiberglass reinforced pipeline.
This design build job featured fast paced, creative and highly adaptive thinking to bring it to life. The design was completed from project start to pipe being ordered in 6 months including full geotechnical research and analyzation, subsurface utility investigation, route studies, pressure and flow calculations, complete survey studies, full easement acquisition, traffic control plans, and overall seamless project sequencing.
The project was broken into a multitude of different install methods to work around existing utilities, infrastructure, buildings and homes, and general topography in the area. The bulk of the install is 4,995 lf of open cut, followed by 1,042 lf of tunneling, 936 lf of sliplining, and 267 lf of jack and bore.
The project also includes several new header pipe/valve installs at a lift station and pump station, deep open cut pipe installation, several large utility under crossings, large diameter hot taps, bypass pumping, heavy ground dewatering, street restoration, and the majority of the project being installed in highly congested areas.
PROJECT DETAILS
Owner: El Paso Water
SOUTHLAND HOLDINGS TEAM: Oscar Renda Contracting